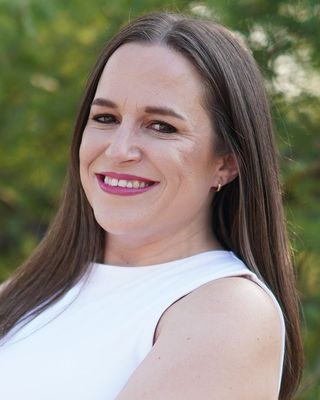 Brenna Peck, LPC
Adolescents, Adults, Trauma, Brainspotting, EX/RP for OCD
Brenna is a Licensed Professional Counselor who has experience in working with
adolescents and adults with trauma and PTSD, ADHD, OCD, anxiety,
depression, parenting, relationships, and various adjustments. She provides
therapy to adolescents, adults, and families. She uses an empathetic but direct
approach to build rapport which she believes is key in the therapeutic process.
She helps clients to build insight into themselves, understand unhealthy patterns,
and discover root causes to their challenges.
As a Brainspotting trained therapist, she helps clients go beyond talk therapy
utilizing an advanced brain-body therapy that focuses on identifying, processing,
and releasing trauma, mental health imbalances, and residual emotional stress.
Brenna is also trained in Exposure and Response Prevention (EX/RP, ERP)
which is an effective type of CBT therapy for individuals struggling with
Obsessive Compulsive Disorder (OCD). Brenna also utilizes Cognitive
Behavioral Therapy (CBT), Mindfulness-based approaches, and Motivational
Interviewing.
To contact Brenna Peck, please click here